It was yet another public holiday and a new adventure awaited us to explore Malaysia (with the borders closed especially!). So on the last public holiday, I planned with my parents to visit Pulau Ketam of Selangor, a place that none of us has visited despite having spent most of our family gatherings at Klang, the place my granny used to live! Pelik, tetapi BENAR!
Getting There
It being an island, the only way to get to Ketam Island is via a speedboat or ferry. You can take them from the Port Klang jetty. The easiest way to get to the jetty is to take a KTM Komuter train ride to the Pelabuhan Klang station and just walk for about 5 minutes from there, or you could easily drive to the jetty and choose to park your car anywhere around the jetty.
Typically, the fee could be between RM16 to RM18 for the speedboat/ferry ride. I chose to take the Alibaba ferry services due to its more comfortable passenger seating, air-conditioning with TV as well as the option to hangout at the deck when the ferry is on its way to either Pulau Ketam or the Port Klang jetty.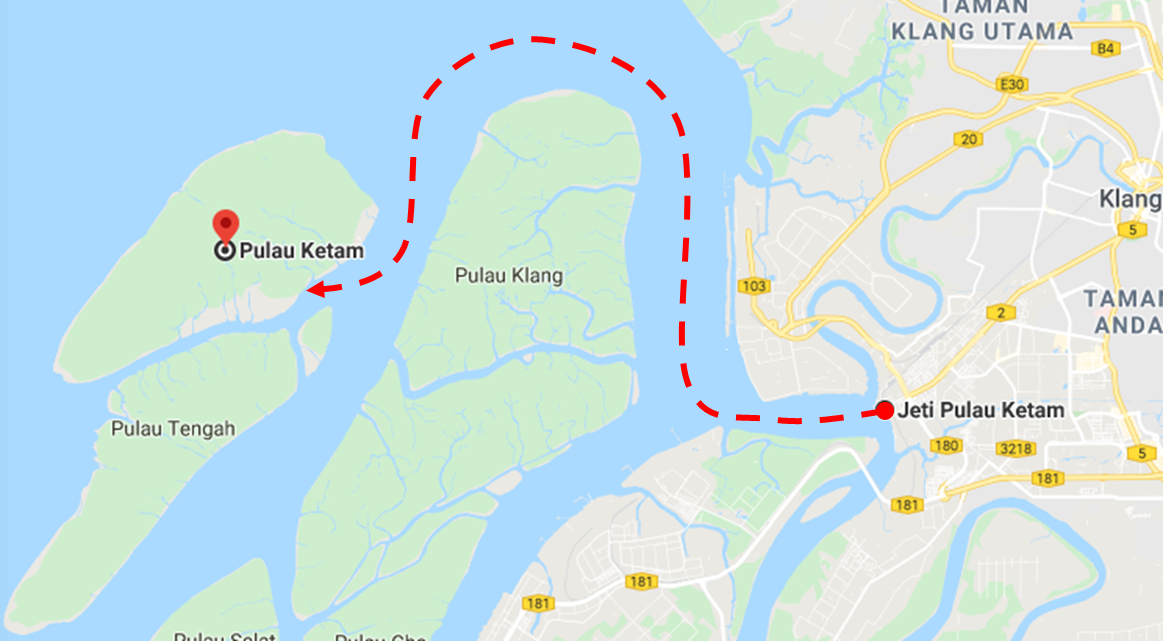 A word of caution though! Be at the jetty at least 30 minutes earlier than the intended departure time of the ferry. Due to the COVID-19 standard operating procedure (SOP) in place, there are limitations to the number of passengers that the ferry can accommodate and if you're late, you might need to wait for the next ferry instead. It takes about 45 minutes ferry ride to reach Pulau Ketam.
Common mistakes: Check for the ferry/speedboat timetable before you arrive at the Port Klang jetty. Remember this is NOT e-hailing service Grab!
CRAB everywhere!
Now, if you're expecting for a beautiful blue colored ocean for Instagram-worthy pictures on your way to the island, you'll be utterly disappointed! The waters are decent but this is definitely not Perhentian or Tioman in that manner.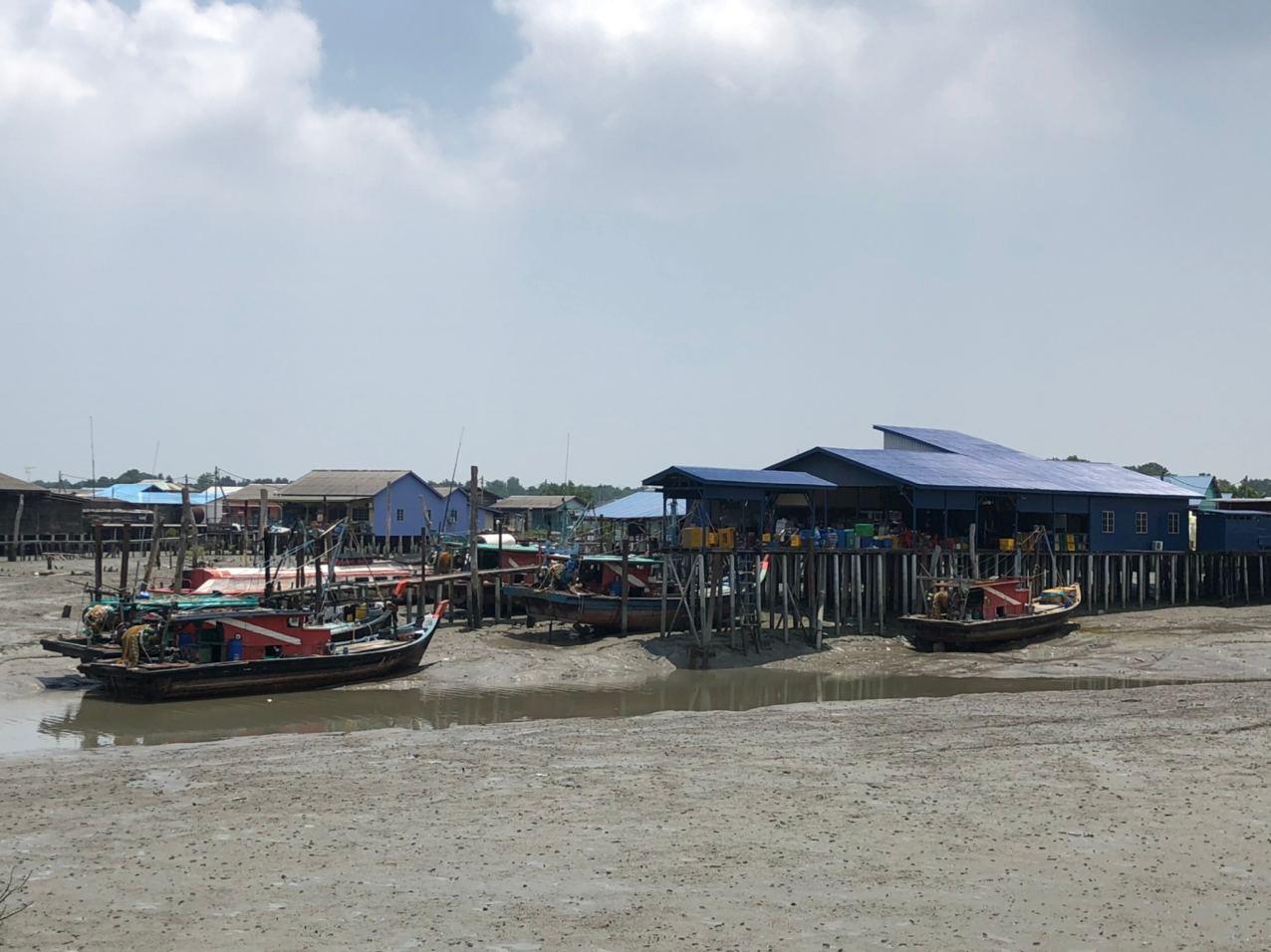 Once you're there, you will be literally greeted by crabs! Depending on the tide, you should be able to catch a view of many crabs happily moving around at the muddy shores of the island. There could never be a better name for the island!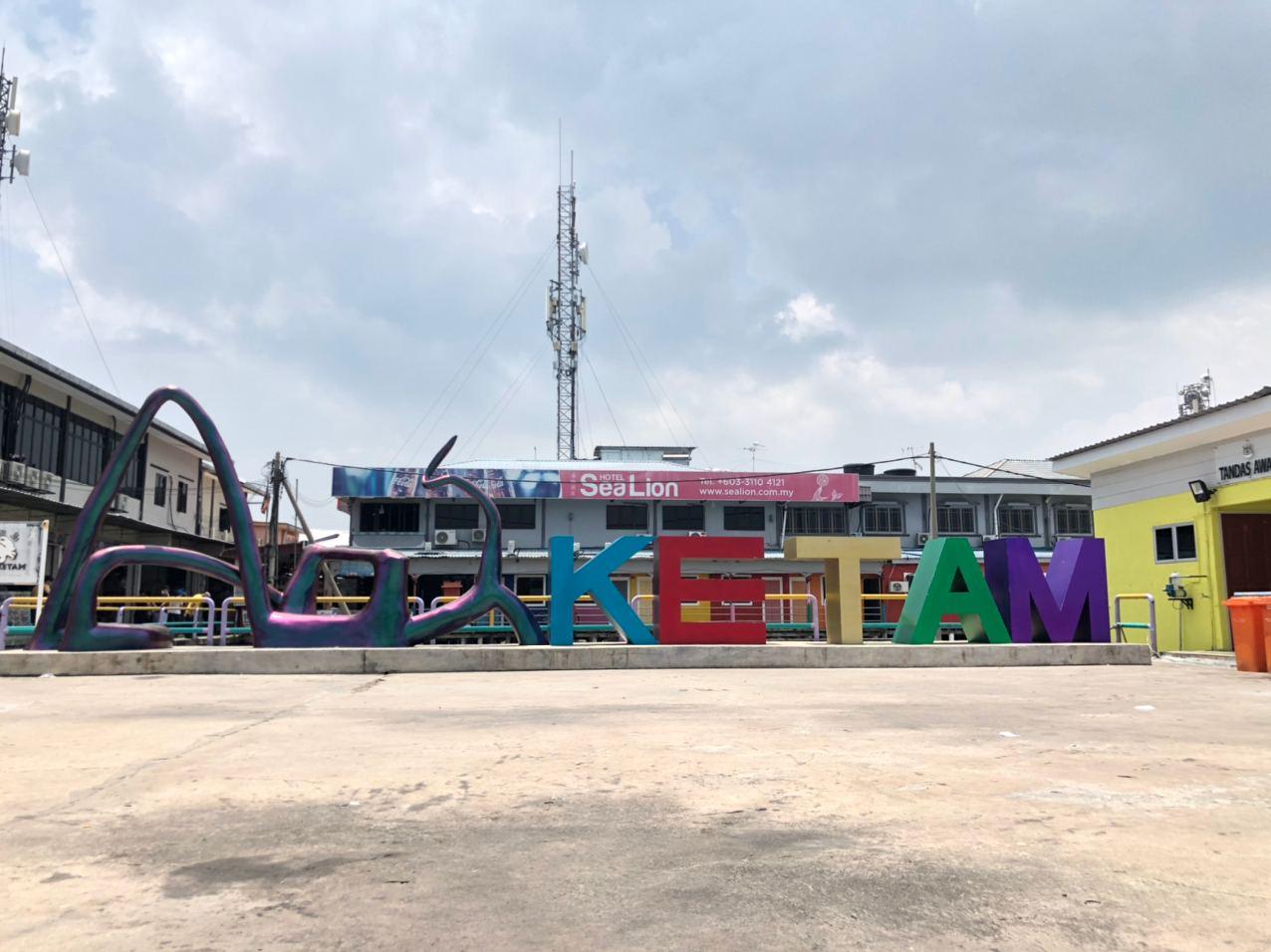 Things To Do
Though the water probably isn't insta-worthy, the island is filled with great spots where you can enjoy taking pictures. There are plenty of old-fashioned and classic looking buildings that would take you back to the old days.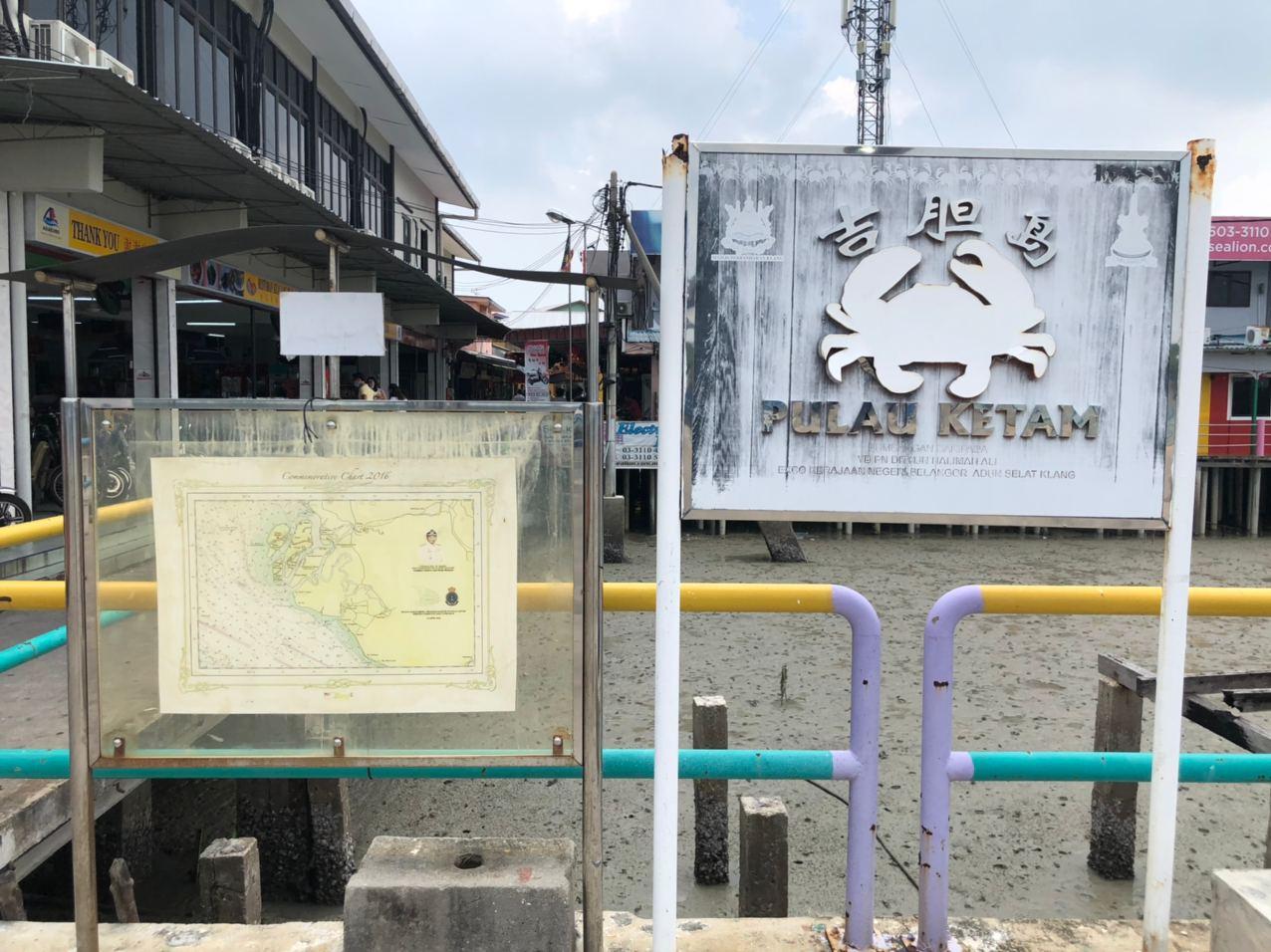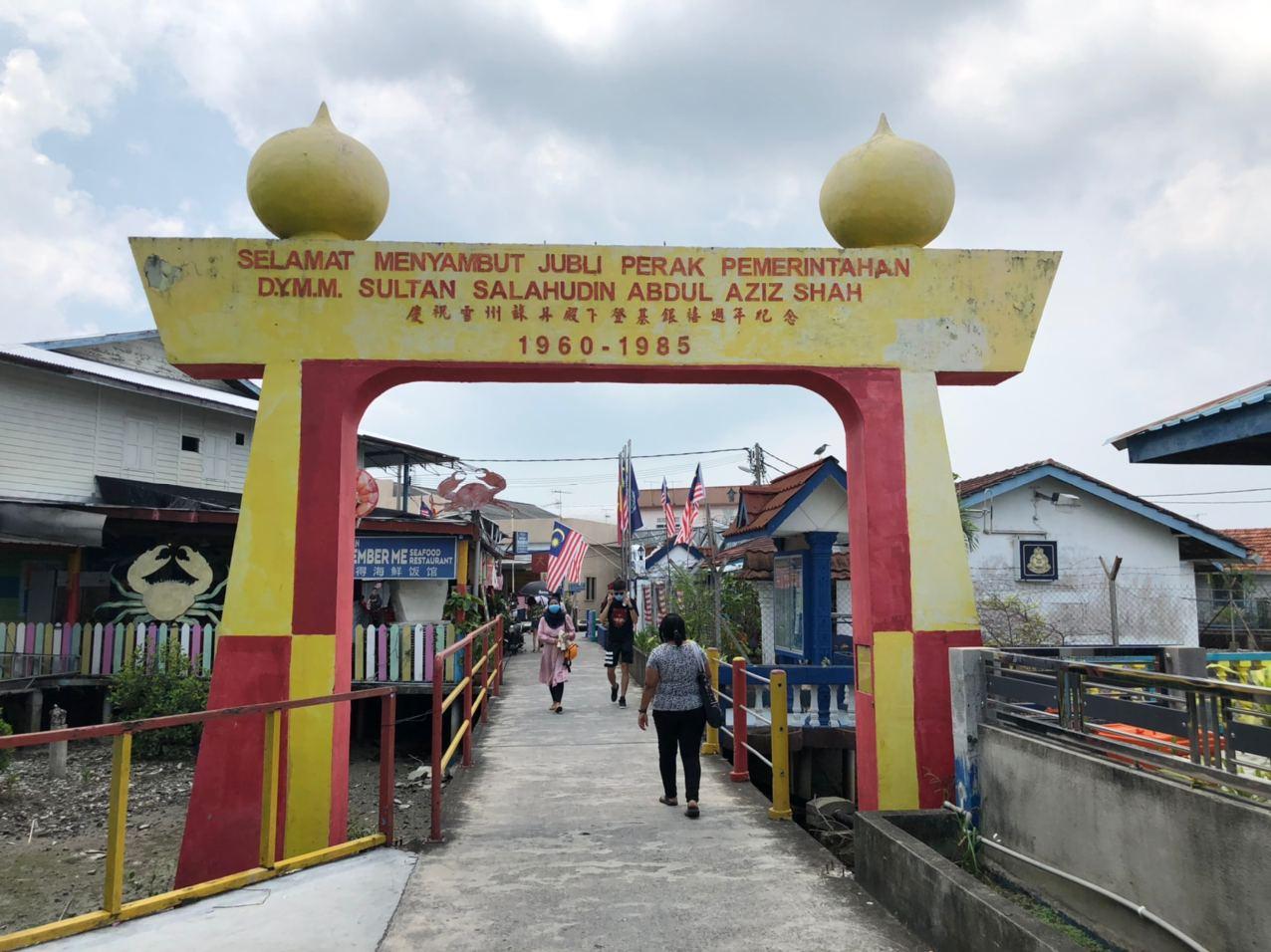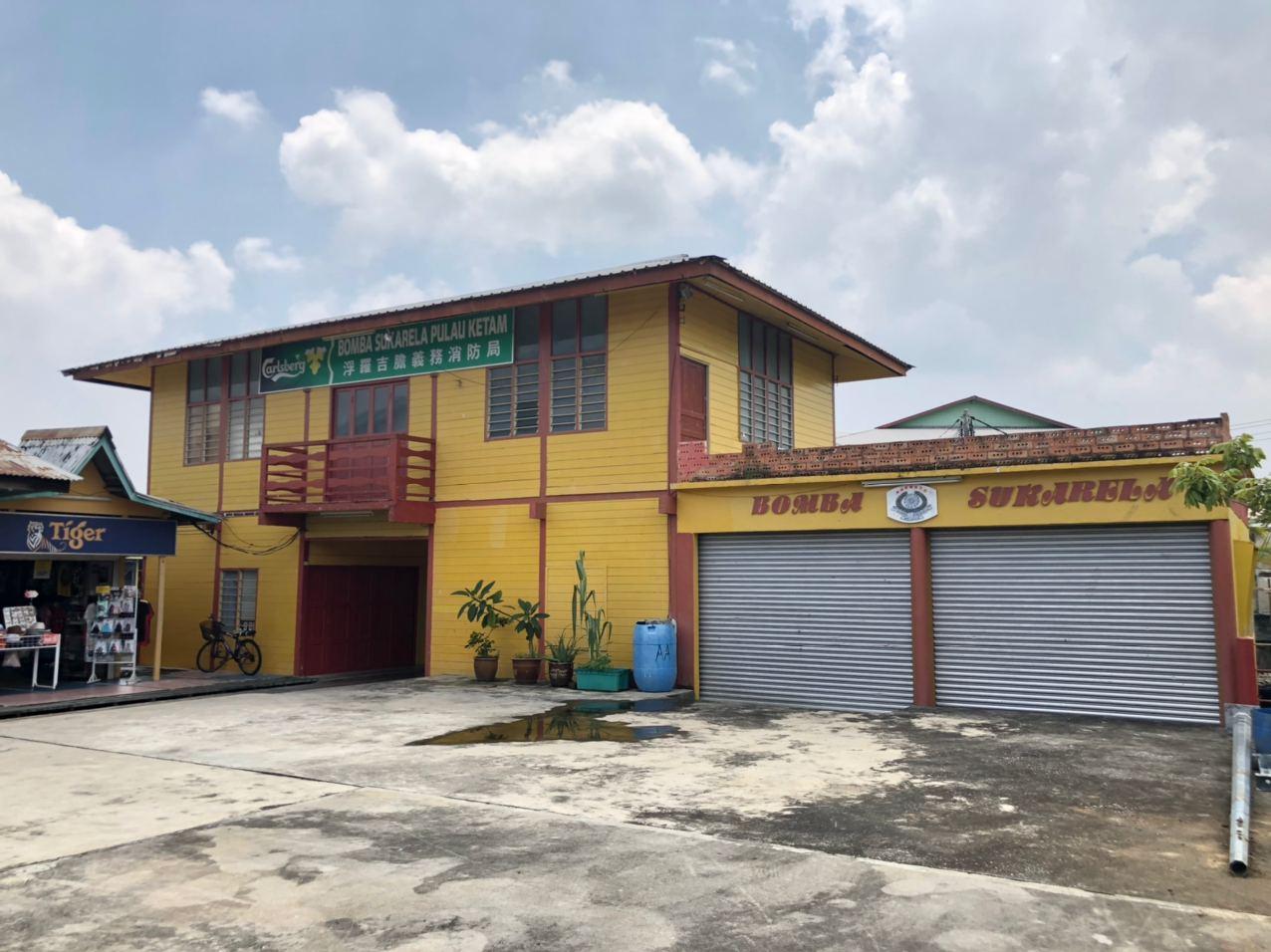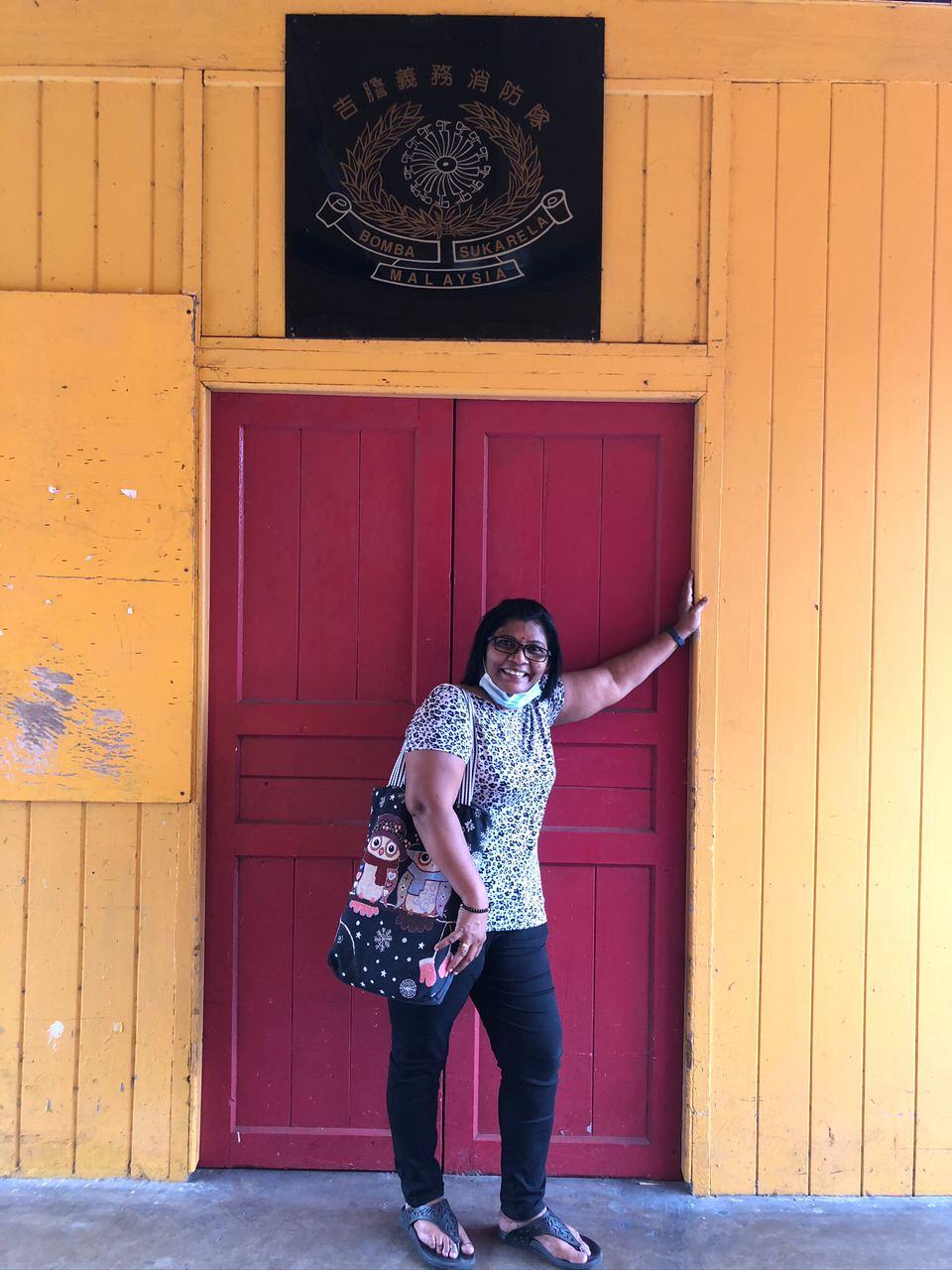 Since the island is not big, you can definitely choose to just walk around it. You should be able to visit most of the interesting places within 2 hours. But if you're someone who does not like to sunbathe for long, you have the option of renting electric motorcycles at a price of between RM15 to RM20 per hour. Worry not! You won't need a license to ride them and it is as easy as riding a bicycle.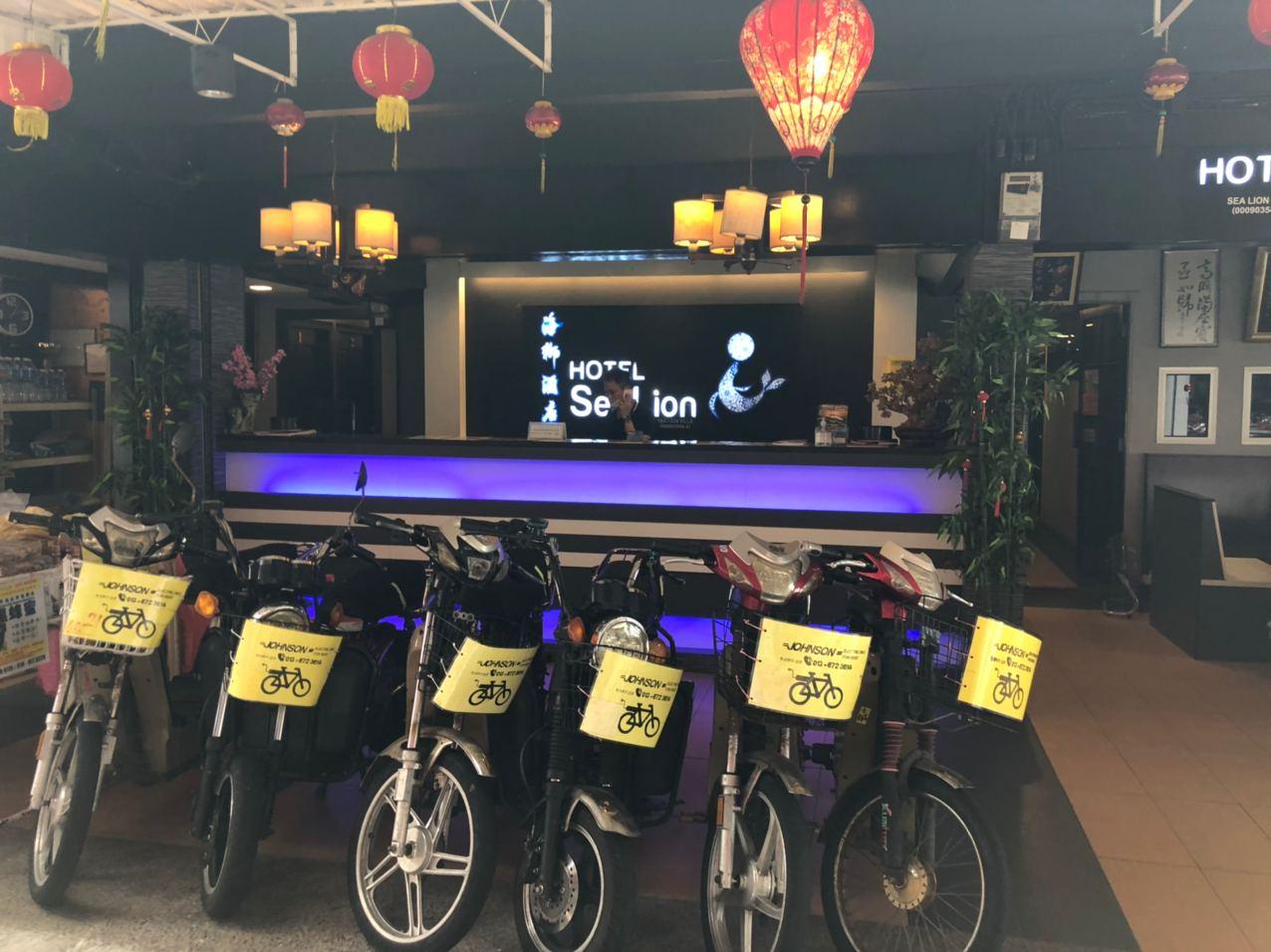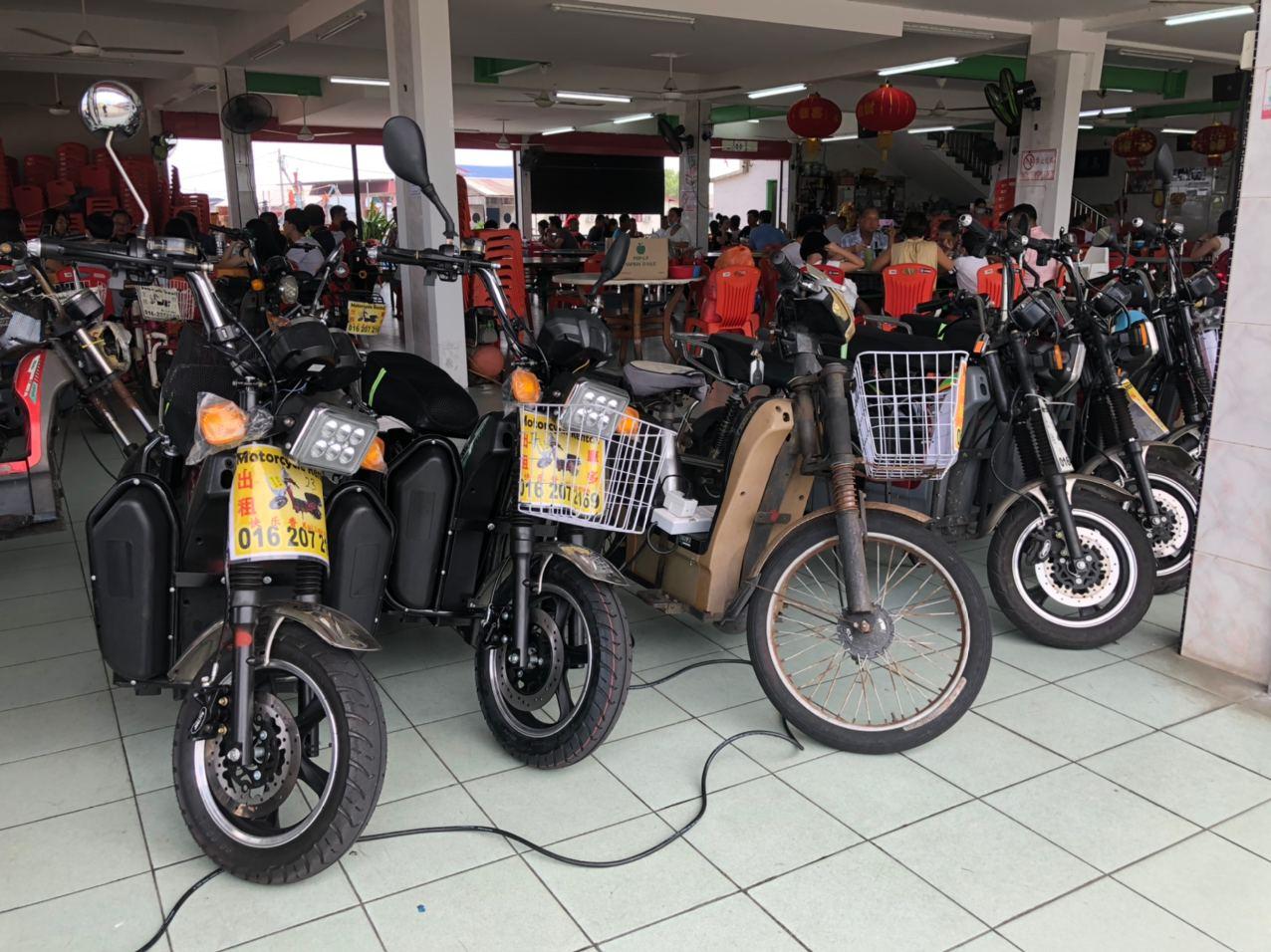 Caution: Unlike normal motorcycles, these electric ones can be super quiet on the move, so be extra cautious when you're walking because trust me, you don't want to get hit and fell into the mud with the crabs!
A little bit of History
Personally, I enjoyed looking at all the old buildings there. Most of them had the slightly rustic rundown look but it was kept clean by the villagers there. Historically, the villagers of Pulau Ketam are Malaysian Chinese who were used to be living in Klang in the early 1900s. They used to visit the island to catch for crabs. When the Japanese invasion happened, it forced the Malaysian Chinese community to re-locate themselves to the island as means to be safe from the Japanese.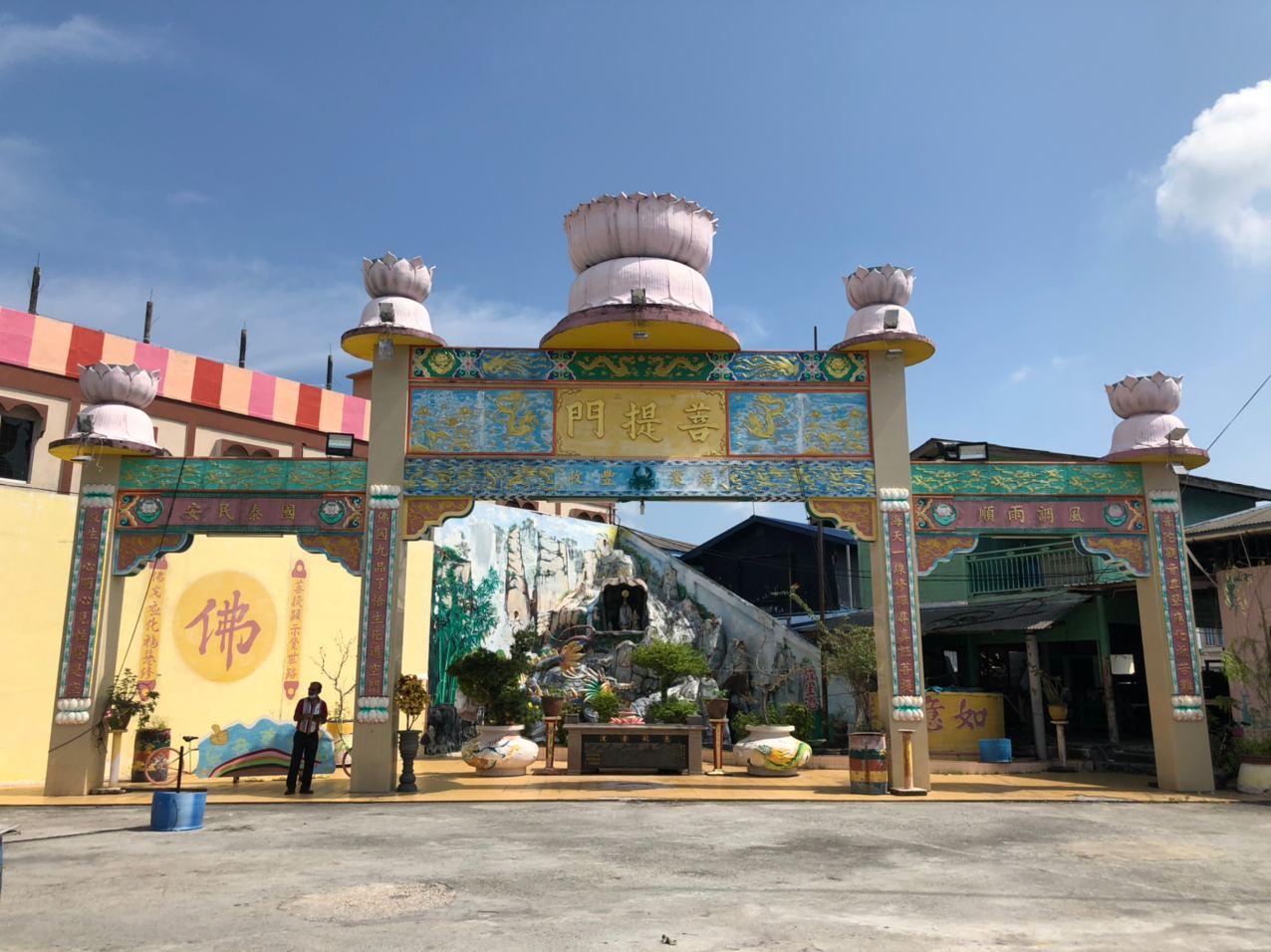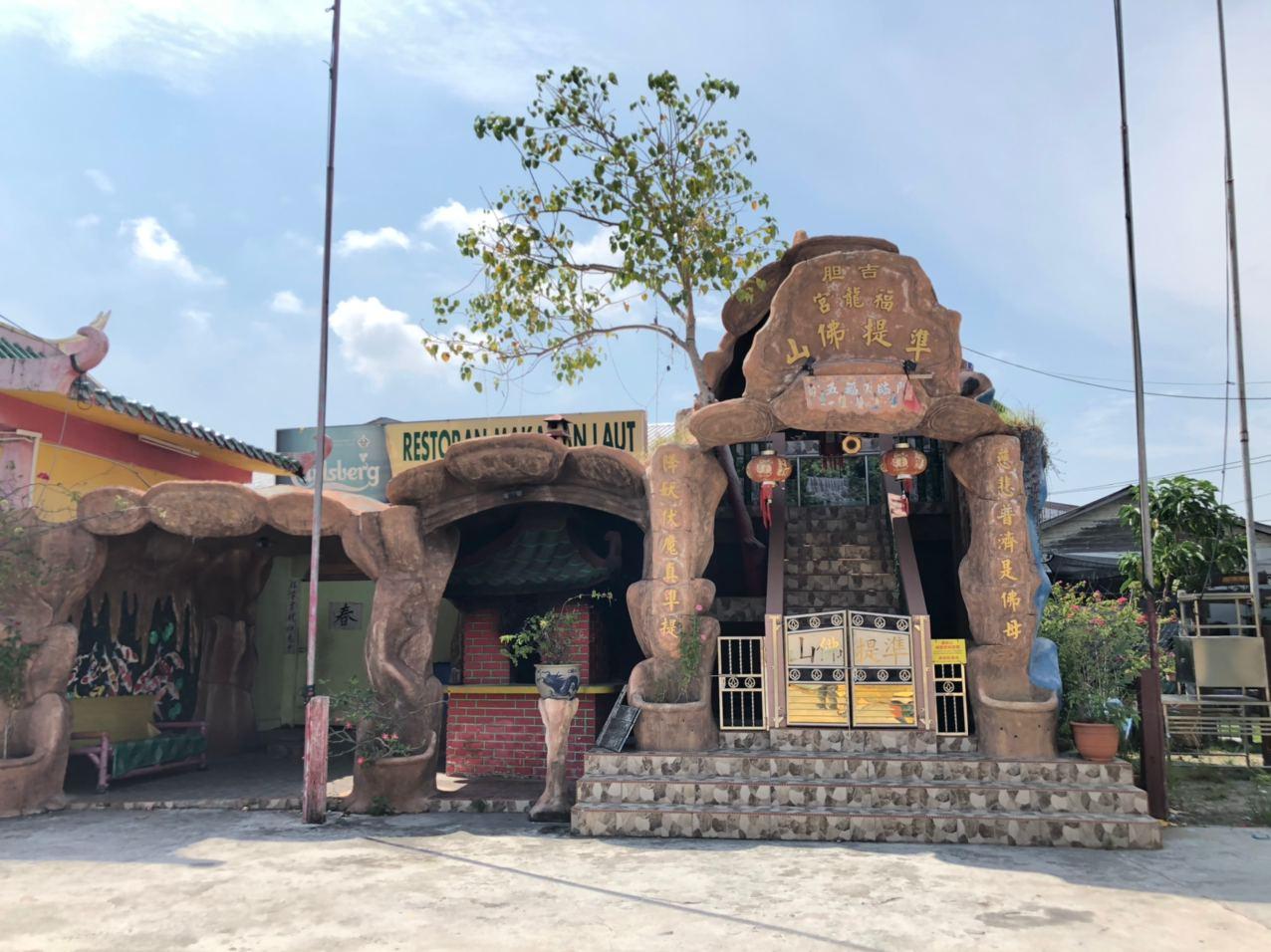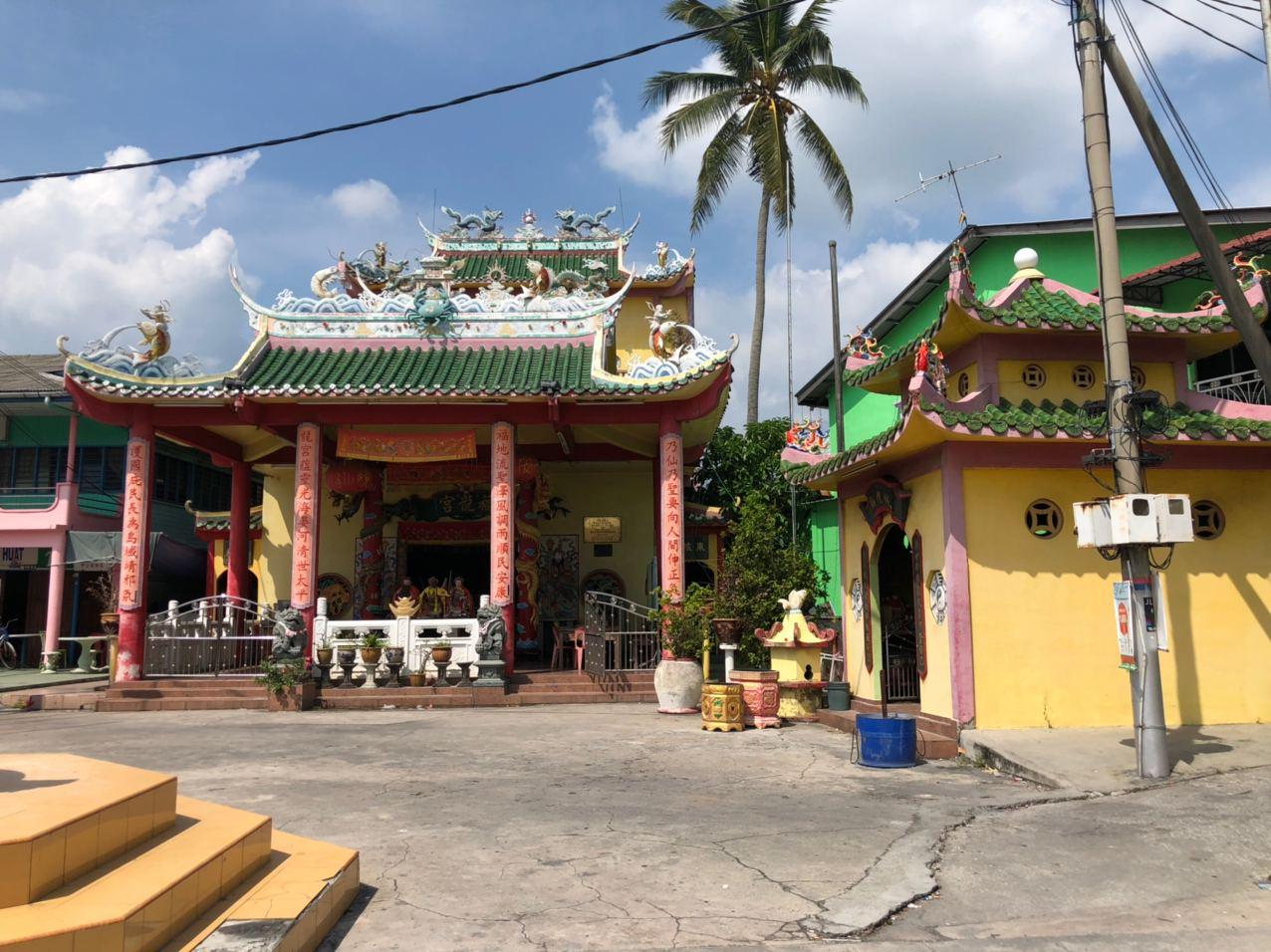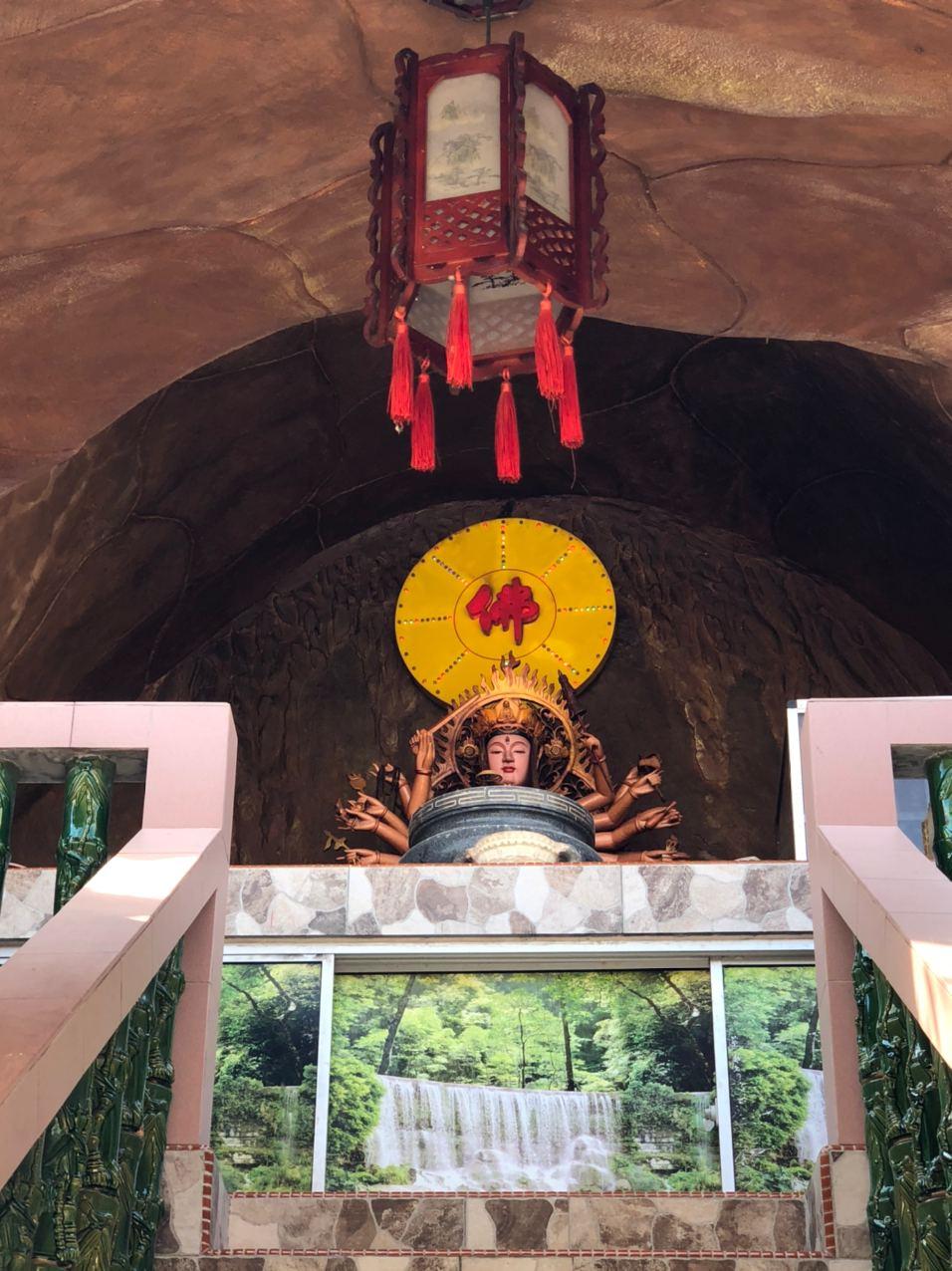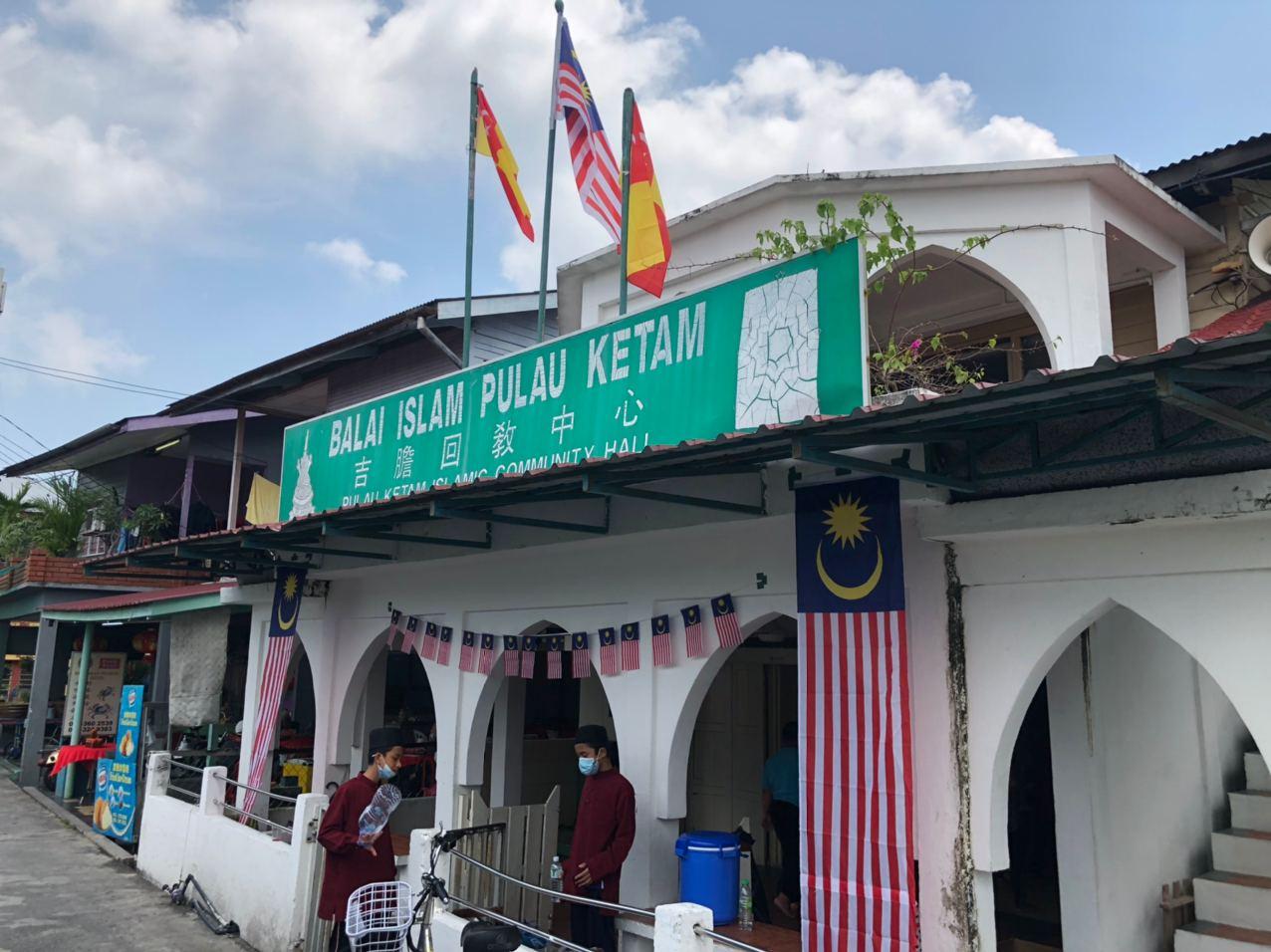 You Cannot Leave Without This
After we had a good look at what the island had to offer, we got ourselves focus on our main agenda of the day: FOOD! There are just so many restaurants to choose from and we were a bit overwhelmed when asked which one we should go for. So, instead of behaving like a millennial and Google-ing for the best shop there, I went with the famous guiding principle when choosing a place to eat: Good food is where crowds are! With that, we went to the busiest restaurant and settled ourselves.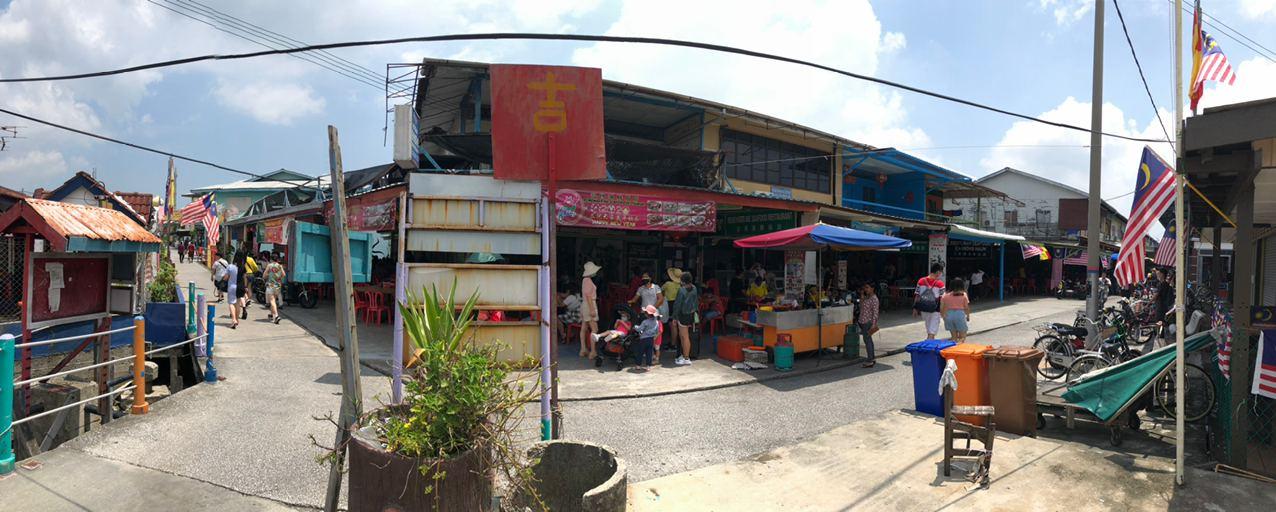 The menu has all sorts of seafood. There were many types of crab dishes: sweet sour, Thai, butter, salted egg and steamed. We chose our favourite, the salted egg crab along with sotong goreng tepung (battered-fried squid), tomyam soup and oyster omelets. The food was fantastic! The crabs served were just too fresh! Oh, you should also try the famous Kedondong juice (or some call it Amra juice) of Pulau Ketam. It's simply a refreshing delicious juice, and you can easily get them literally everywhere around the island at RM4 per 500 ml bottle.
PS: The food were so good that I did not think of taking photos of them. Thanks to YouTubers, I found one to show you guys:
Once we had our tummy filled and mission well accomplished, we waited for our ferry while enjoying a cup of ABC. Surprisingly, the trip back to the Port Klang jetty felt quicker than the trip to Pulau Ketam jetty.
That brings to the end of my trip and if you ask me if I'd go back, the answer is definitely, YES. It's a very short ride from KL and the seafood served certainly increased its worth.
Useful tips for Pulau Ketam trip:
Don't forget to bring your sunblock cream and umbrellas if you're worried of getting burned. Trust me, you will get burn from the heat.

Don't expect the seafood prices to be cheap. Be prepared to pay for meals at Kuala Lumpur rate prices at a cost for the freshness. A good meal for 3 pax cost us close to RM200. Worth it though.

If you have electric scooter, bring it along! If not, rent a bike to tour around the village.

Interesting time to visit: If you want to experience lively Chinese Opera and mini concert, Nang Thiam Keng Temple and Hock Leng Keng Temple organize these activities on 6th of 6th month of Chinese Calendar (July) and 28th of 4th

month of Chinese Calendar (June).
Until next one guys! Stay Safe.