The hottest and coolest dive expo in Malaysia is BACK!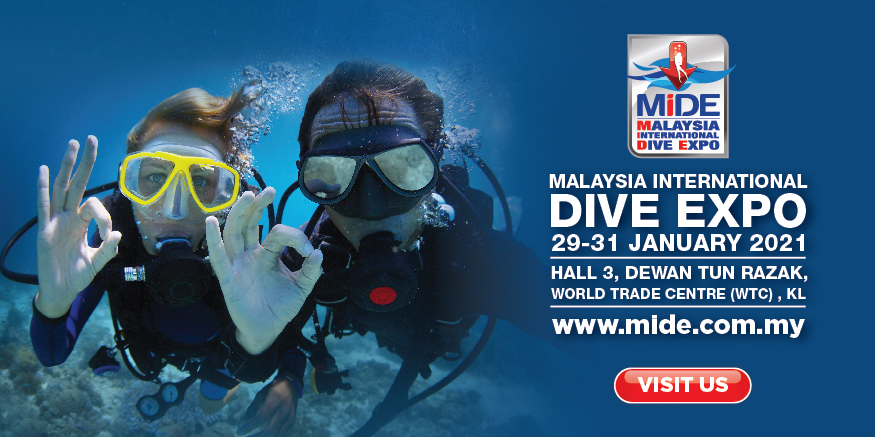 The Malaysia International Dive Expo (MIDE) will take place from 3 – 5 December 2021.
After much postponement amid the Covid-19 pandemic, the Malaysia International Dive Expo (MIDE) is finally set to take place from 3 to 5 December 2021. With a brand new year and hopefully renewed energy, MIDE 2021 will kick start MIDE 2021 with a comeback long-awaited 3-day MIDE show at World Trade Centre (WTC), Kuala Lumpur.
Currently, with no outbound travel, the Organizer of the MIDE expo will focus on the campaign of "Let's Meet Locally" to promote the domestic travel market and to assist and boost the local dive businesses through the expo. All works for the expo are now underway to commence the exploration, education, and enjoyment of the diving world.
Taking into consideration of the outlined SOPs by the government, SOPs will be applied and will continue to undertake necessary precaution measures during the expo to ensure the safety of all attending the upcoming expo. Priority entrance is given to pre-registration. Walk-ins are allowed based on the availability of space in the hall.
MIDE will operate as a physical expo, to welcome water enthusiasts, its exhibitors, speakers, other delegates, and also to continue to provide the best available platform for B2B networking.
Click here to register yourself as a visitor of MIDE 2021!