The hottest and coolest dive expo in Malaysia is BACK!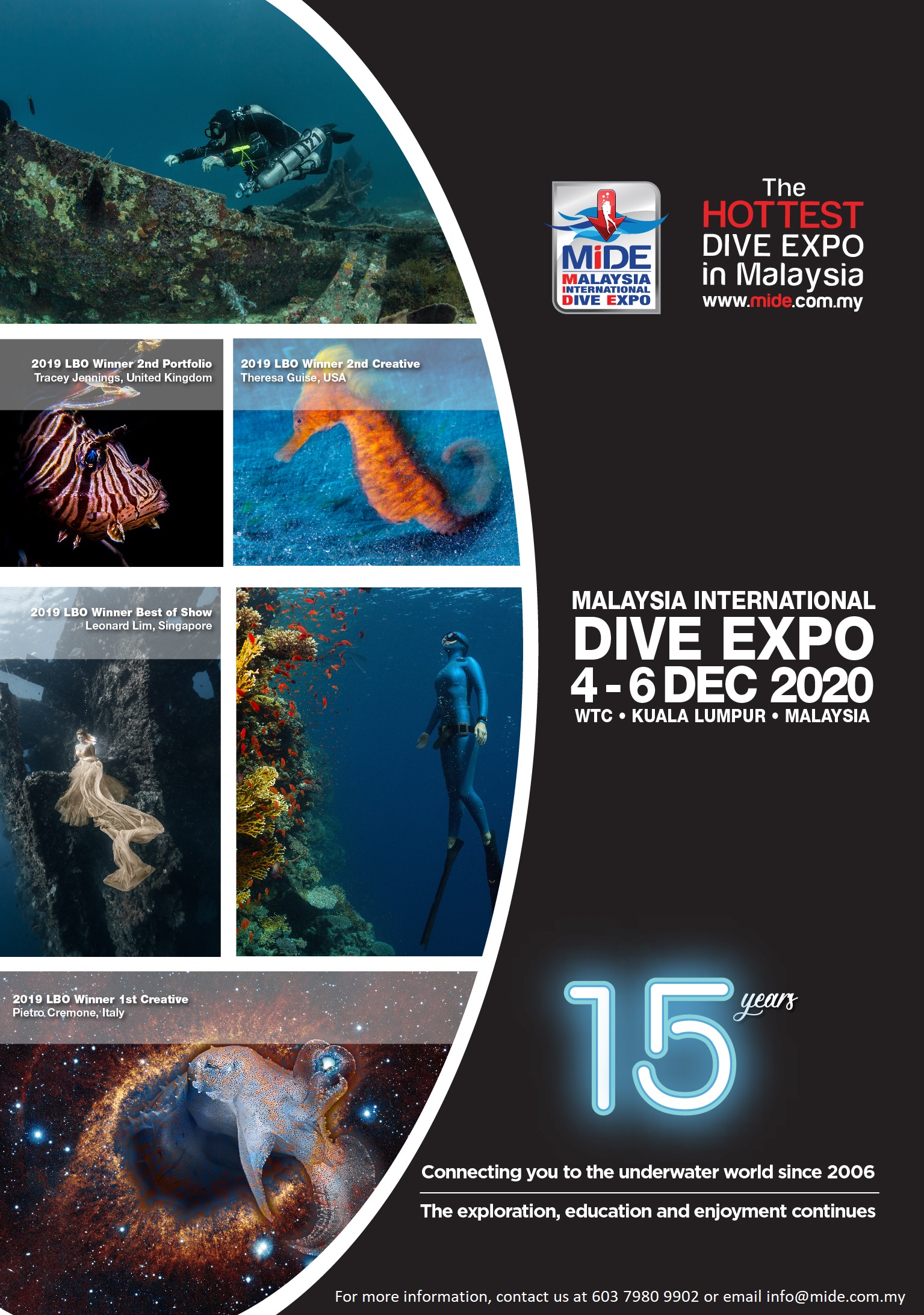 The Malaysia International Dive Expo (MIDE) will take place from 4 – 6 December 2020.
So, all of you diving enthusiasts make sure that you mark your calendars!
In light of the COVID-19 pandemic, the organizers of MIDE will adopt the campaign "Let's Meet Locally" to promote the domestic travel market and to assist and boost the local businesses through the expo. Taking into considerations of the outlined SOPs by the government, visitors will only be allowed to attend based on their allocated time slot to eliminate the crowding of space. With this, visitors get ample time and lots of space to look around and access all booths rather than waiting in long queues in crowds.
Pre-registration is required and in line with SOP for contact tracing. By pre-registering, entry is guaranteed. However, for walk-ins, this will be determined based on the availability of space in the hall at that point in time. Currently, with no outbound travel, the organisers are confident that the expo will continue to receive a good number of visitors attending the expo. Furthermore, the east coast of Malaysia is closed for the monsoon season hence we anticipate divers and visitors will be able to attend the expo.
Entering its 15th year, MIDE will operate as a physical expo, to welcome water enthusiasts, its exhibitors, speakers, other delegates, and also to continue to provide the best available platform for B2B networking.
Click here to register yourself as a visitor of MIDE 2020!